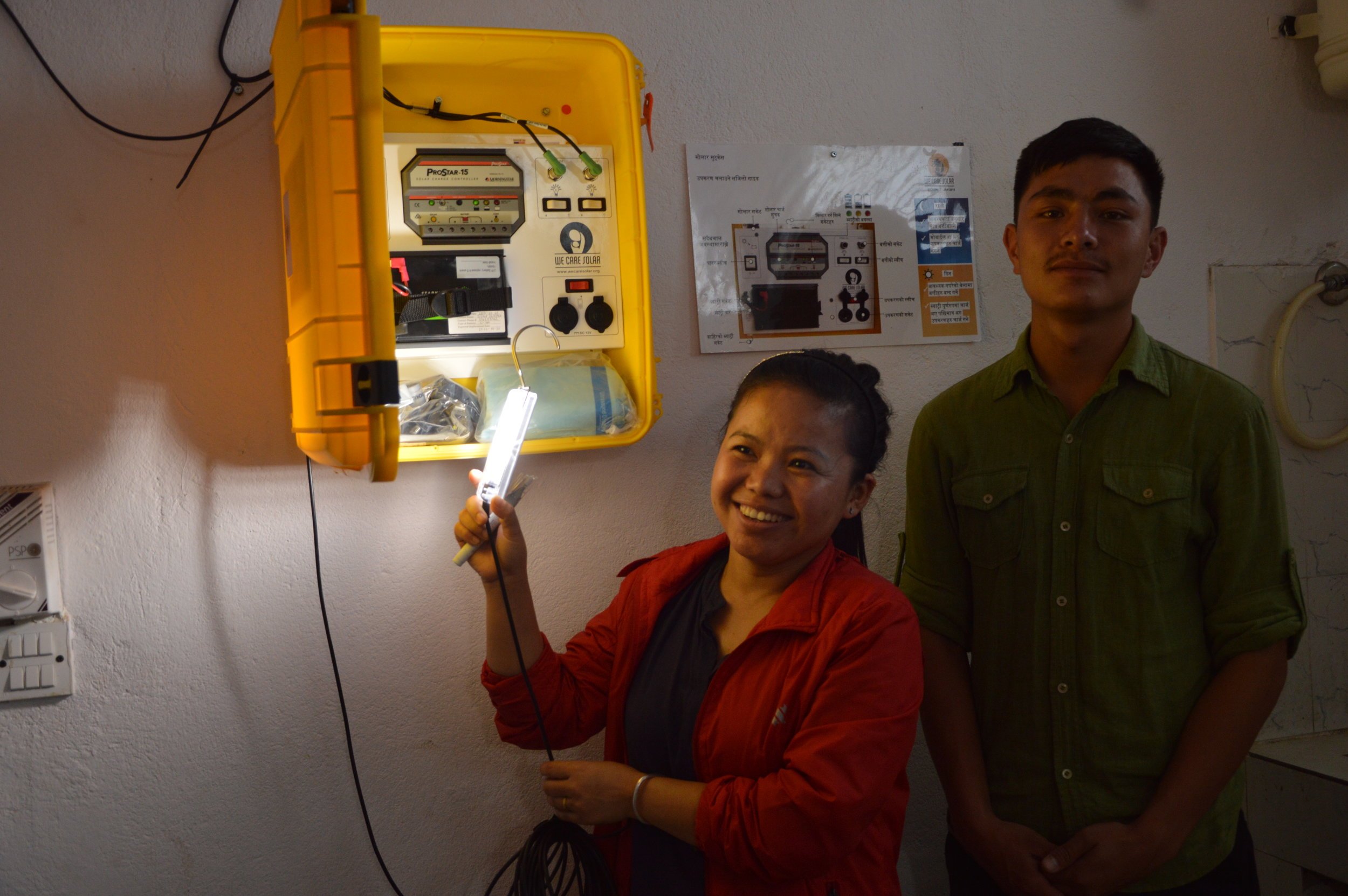 Solar Suitcase Project
We Care Solar is a US non-profit that designs portable, cost-effective "solar suitcases" that power critical lighting, mobile communication devices and medical devices in low resource areas without reliable electricity.
SunFarmer has partnered with WCS to implement 130 "solar suitcases," which will power lighting and cell phone charging at remote health posts/birthing centers that lack proper access to electricity across Nepal. This will reduce maternal and neonatal mortality and morbidity both at the facility and population level.